Gingerbread House Kit GF 600g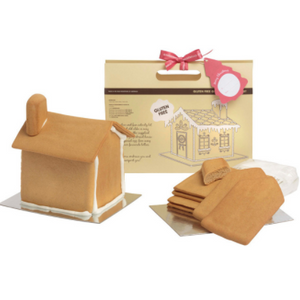 Christmas goodies are in Santa's sleigh and on their way! We will be getting a small delivery of these festive, artisan products. Our beautiful gift boxes are perfect for corporate gifts and special friends. To secure getting all the goodies you want pre-orders are now open. 
Chick-pea flour, sorghum flour, organic tapioca starch, golden syrup, sugar, water, vegetable oil, ginger, raising agent (sodium bicarbonate), thickener (xanthan gum), spices, soy protein.