Cheese Haloumi Organic 200g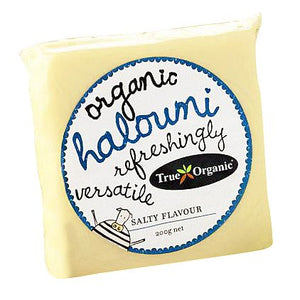 "Everyone loves halloumi!

A salty firm hard cheese. In the FreshBox home, we call it squeaky cheese. You cut it into thin slices, fry it till golden brown and when you bite into it there's a little squeak noise made by the crispy outside and soft center. Amazing on salads and burgers, sandwiches and as a little treat before dinner!"