Kimchi from Nourishing wholefoods 450g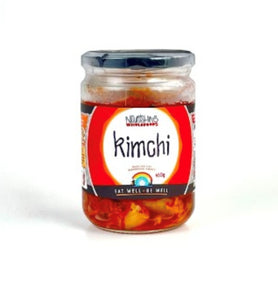 All wild fermented - that means we don't add starter cultures, instead we nurture the relationship between the cabbage and the lacto-bacteria that is present in the soil and on the cabbage leaves specific to the region, season and conditions the cabbage was grown. It's a magical and fail safe process that we encourage you to try at home!
Ingredients
Cabbage, daikon radish, shallots, red pepper powder, organic ginger, garlic, shrimp paste (shrimp, salt), organic rice flour, organic coconut sugar, Australian sun-dried macrobiotic sea salt, love.