Maple Syrup 250ml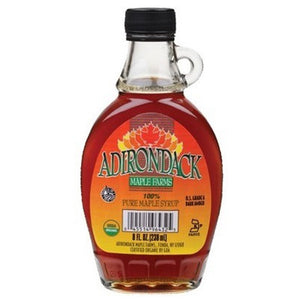 "Perfect on pancakes!

This 100% organic Grade A maple syrup is naturally produced in the old Vermonter's traditional way with no additives or preservatives to assure the most natural maple syrup on the market. It is delicious on pancakes, cereals, fruit, home made ice cream and smoothies. Use it in cooking, baking and in salad dressings. Maple syrup is an excellent source of manganese and a good source of zinc, so it is also sweet for your health. Manganese and zinc have great antioxidant properties, which helps prevent heart disease and enhances the immune system.

The best part? It's organic of course!"