Organic Cauliflower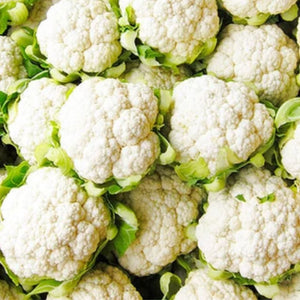 We love cauliflower as soon as the season begins!

As a cruciferous vegetable, cauliflower offers many health benefits, including being a known cancer fighter. Cauliflower has been shown to help prevent bladder, breast, colon, prostate and ovarian cancer. Cauliflower also contains folate, which can help prevent birth defects. It is also high in vitamin C, which boosts the immune system.

Buy your locally grown organic cauliflower here.