Organic Kale Bunch x 1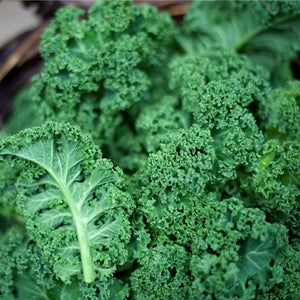 "Looking for the best organic kale delivered online?

You've found it!

Cruciferous vegetables like kale are known to reduce the risk of a number of cancers, especially lung, colon, breast, ovarian and bladder cancer. Research reveals that crucifers provide significant cardiovascular benefits as well, just like ancient healers taught. Kale is a great food if you're looking to protect your health and enjoy a delicious food. It is jam packed full of iron and can be eaten raw, steamed or juiced."