Organic Parsley Flat Bunch x 1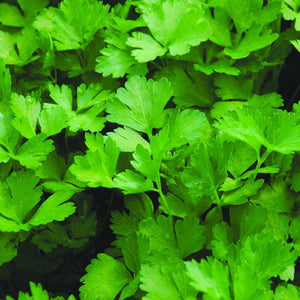 "Parsley is the world's most popular herb — and it's even better when it's organic parsley!

A sprig of parsley can provide much more than a decoration on your plate. Parsley contains volatile oil components that have been shown to inhibit tumour formation, particularly in the lungs. So lets start using parsley as a meal and not a garnish!

Combine chopped parsley with cous cous, eschallots, mint leaves, lemon juice and olive oil to make the Middle Eastern classic dish, tabour. Or serve a colourful salad of fennel, orange, cherry tomatoes, pumpkin seeds and parsley leaves."