Organic Sweet Potato 1kg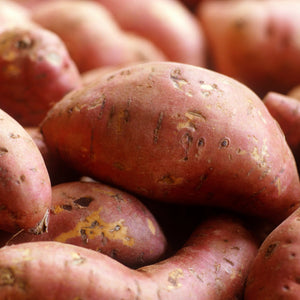 "Organic sweet potato fries? Yes please!

Sweet potatoes are native to Central America and are one of the oldest vegetables known to man. They contain unique root storage proteins that have been observed to have significant antioxidant capacities. Count on these root proteins to super fuel your digestive health and pancreatic function, pretty sweet huh?"