Sauce BBQ 340g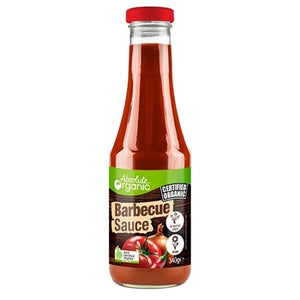 The perfect addition to any summer saussie sizzle!!

Absolute Organic's BBQ Sauce is gluten and GMO free, and contains no nasty fillers or preservaties.

Wheat syrup (gluten free), tomato paste, vinegar, red paprika, molasses, onions, sweet orange concentrate, rice flour, seasalt, corn flour, pectin, yeast extract, corn maltodextrin, onion powder, paprika powder, cardamom, cayenne pepper, turmeric, nutmeg, horseradish. Certified Organic.