Sugar Icing 500g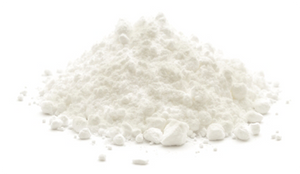 "Some recipes call for icing sugar — and only organic will do!

Organic Times icing sugar is produced without synthetic pesticides and herbicides. Not only will the sugar itself be free of residues from these chemicals, but choosing organic products also reduces the overall pesticide load on the environment.

This finely milled organic cane sugar is ideal for making icing for cakes, biscuits and desserts. A light dusting always goes a long way in enhancing the appearance of many baked goods. Icing sugar is called for in many recipes. Icing sugar, also known as powdered sugar or confectioner's sugar dissolves quickly in water. Its fine grind provides a smooth, soft finished texture."
Organic golden cane sugar, organic tapioca starch (3%)