Tea Chamomile 20 Bag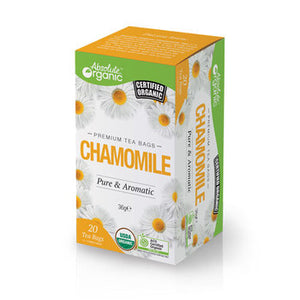 "Did you know that most plain white flour is bleached?

This Organic Unbleached Plain Flour is milled using hard wheat to produce a strong flour. Kialla only sieves off the bran so the flour retains a substantial proportion of the natural wheat's nutrients making it perfect for everyday baking. This lovely creamy coloured flour has a gentle nutty wheat taste, and is the perfect alternative to take care of your health."

Certified organic chamomile tea. Allergen free.