Tea Earl Grey 20 Bags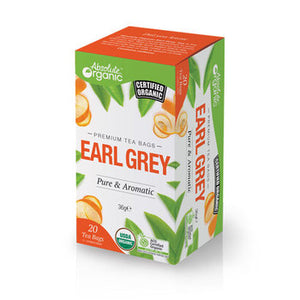 "Absolute Organic Earl Grey Tea is the perfect indulgent accompaniment to your afternoon tea.

With a bold flavour and scent, this blend is made from Indian black tea, flavoured with the citrusy notes of bergamot. Perfect on its own or with a splash of milk.
"

Black tea*, bergamot*. *Certified Organic. Allergen free. Contains caffeine.