Vinegar Apple Cider 1L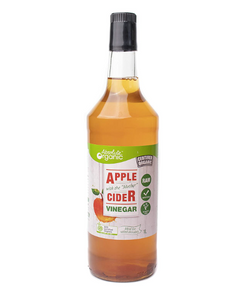 "The ultimate organic aperitif.

These almond stuffed green olives are nothing short of divine. The best part? They're organic."

Bragg Organic Apple Cider Vinegar is made from delicious organically grown apples and contains the amazing 'Mother' of vinegar. The 'Mother' consists of strands of proteins, enzymes, and friendly bacteria that give the product its murky appearance.