Cream Sour Barambah Organics 200ml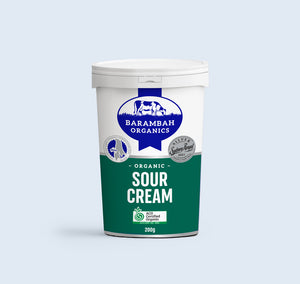 "You can't have a Mexican night without the best organic sour cream!

We deliver Barambah's organic sour cream right to your door.

This sour cream tastes superb. Many people comment that it tastes so fresh and clean. Barambah Organics' Sour Cream even won Gold at the Queensland Dairy Industry Awards. Barambah is from North Brisbane and is our all time favourite dairy stockist."
Certified Organic Cream, Cultures