Tomato Passata Puree 680g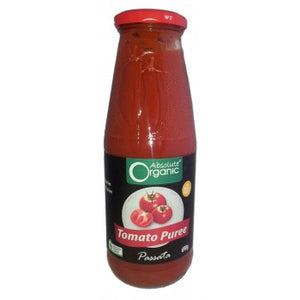 Everyone needs organic tomato passata puree on hand...

Honest to Goodness Organic Tomato Puree is made using the finest quality, freshly harvested, 100% organic ripe Italian tomatoes that have been mashed & pureed. An ideal base for an Italian pasta sauce, pizza topping, hearty casserole or stew or soup. A great pantry staple! NO GMO, NO artificial flavours, preservatives & NO added salt. Yay!
Certified organic fresh Italian mashed tomatoes.